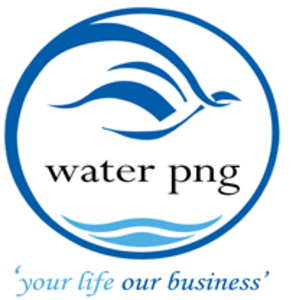 Water
PNG
Limited
EXPRESSION
OF
INTEREST
Water PNG Ltd (WPNGL) is a State Owned Enterprise responsible for the provision and sale of potable water supply and sewerage services throughout the country. It is currently operational in fourteen (14) Provincial Towns and eight (8) District  centers throughout PNG and is further extending its services into Ialibu District Town in Southern Highlands Province. 
WPNGL now invites tenders from suitably qualified surveying firms to carry out subdivision survey for demarcation of land boundaries of the water supply facilities for registration and acquisition by WPNGL.
Tender No.
Description Tender docs
Collection method
Submission method
Closing Date and Time
TC281/ 2023
SPWB 7
Towns WSP – Subdivision
Survey for Ialibu Water Supply Facilities
Email to:
skipela@waterpng.
com.pg
Email to:
wtenderbox@
waterpng.com.pg
26th May 2023
Time: 12:00 pm
Interested companies who wish to submit your tender can contact the responsible project officer (contacts presented below) to collect the tender documents from 8th May to 12th May 2023 between 9am – 12pm and 1:00pm – 3:00pm during weekdays. All tender document collections and submissions will be via email or drop off at WaterPNG Headquarter office.
All submissions must be clearly indicated in the subject field as "TC281/2023 SPWB 7 Towns WSP – Subdivision Survey for Ialibu WS facilities" and emailed to the address presented above. Late submission won't be accepted.
For more information, please contact the following:

Water PNG Limited
Tender Box
First Floor, Marand Haus, Gabaka Street, Waigani Drive,
Central Waigani,
P O Box 2779, Boroko, NCD 111 
For more information, please contact the following:
Mr. Stanley Kipela
Project Engineer
Tel: 75001 600
Email: skipela@waterpng.com.pg

Ms. Jacquetta Simet
Project Coordinator
Tel: 75001 600
Email: jsimet@waterpng.com.pg
Approved for Publishing;
Bernard Thomas
Officer in Charge
Download this EoI (PDF | 99.2 KB)