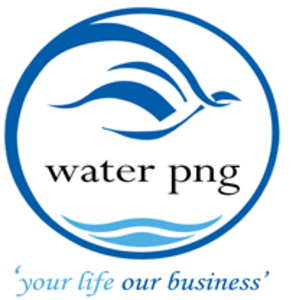 Career Opportunity with Water PNG Ltd
MANAGER TECHNICAL SERVICES - PORT MORESBY
Water PNG Limited (WPNGL) is a State-Owned Entity that became corporatized on 31st March 2017 by virtue of the National Water Supply and Sanitations Act 2016. We are committed to delivering safe water and sanitation services to the people of Papua New Guinea. As we transition into the new company, we are embracing new ways of doing business to ensure we achieve our three strategic themes, "Building the Business, Operational Excellence & Innovation and Delighting the Customer".
In line with WPNGL continuing growth and expansion in Papua New Guinea major urban towns and cities and in the recent years into the rural district towns, our organization will invite suitably qualified candidates who are keen to pursue a career opportunity with us.
We are seeking to recruit an experienced Manager Technical Services to be based at our Port Moresby Operations. The incumbent to this role is responsible for the daily technical management of the center to ensure the water and sewerage system is consistently reliable and that the drinking water quality delivered to consumers is safe and complies with the required standards. These includes planning, organizing, directing and reviewing the activities of the water and wastewater operations in Port Moresby; Provide persistent, visible, persuasive leadership to ensure strong individual and team motivation and productivity; Maintain overall direction, control and management ensuring water and sanitation services are maintained efficiently and supplied 24/7; Reduce operational costs by ensuring expenses are within approved annual budget; Assist increase water & sewerage sales by ensuring technical aspects of the operations are maintained; Ensure all policies, procedures and operating systems are developed, constantly updated and maintained; Ensure consistent reporting and communication internally and externally and maintain open communication with Port Moresby Operations Team and the General Manager - Port Moresby Operations.

Skills and Qualifications:
 Bachelors Degree in either Civil, Electrical or Mechanical Engineering
 Registered engineer status preferred
 Demonstrated experience as a Technical Team Manager or Project Manager
 Sound knowledge of project planning, budgeting, development, operation, technical services and management of a public utility such as water supply & sewerage services
 Sound knowledge of safety and risk management and mitigation
 Excellent communication skills, both verbal & written
 Reasonable, engaged leader of people, proactive initiator and influencer
 Must have the ability to motivate, coach and performance manage for results.

APPLY NOW
Please visit our website: www.waterpng.com.pg to download the Job Application Form, and/or enquire at Head Office | Port Moresby Office: Goroa Street, Waigani Drive, Central Waigani, Complete the form and attach ONLY your detailed CV, highest qualification certificate and hand deliver or email to: recruitment@waterpng.com.pg

Alternatively, please call us on (+675) 3031 600 /626 for the full Job Description (.PDF).
Applications close COB Friday 7th April, 2023.